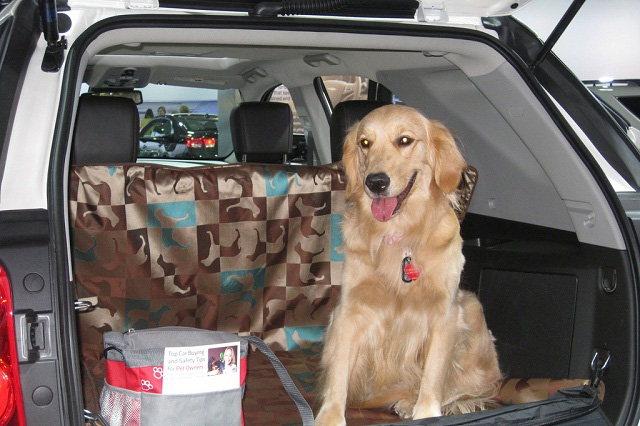 Taking your pets with you on your vacation is an exciting experience. Imagine having to enjoy the area along with your furry friends. But of course, with the fun comes the responsibility of being a pet owner. So first thing's first: do your research on dog travel. Long car rides and airplane rides are two different things for your dog, and this unfamiliar environment may agitate them.
Scroll down for video
One thing to keep in mind is that pets may be traumatized after traveling, so you might want to ensure their comfort throughout the trip. While every animal is different and their temperament may differ, these general tips are perfect for discerning as to whether or not you would want to take your animal on a vacation with you.
1. Ready your pet for the vacation
Don't expect your pet is fine with riding a car or boarding a plane straight off the bat. They don't have the ability to even speak to you about their concerns. So go to a veterinarian and have an expert assess your pet's temperament. Another way to know your pet's attitude toward trips is observing their behavior whenever they board your car.
2. Anything can go wrong
Having pets and children at the same can be overwhelming, especially when you happen to chart on unfamiliar territory. So think about everything that can possibly go wrong and prepare a solution for each beforehand, if you really want to ensure your pet's comfort and safety when traveling.
3. Pet insurance
There are numerous companies that give your pet's insurance to cover veterinary fees in case they are injured or, worse, killed. Even if this seems technically disheartening since monetary compensation will never be able to make up for the loss of a pet, it is also essential that they remain protected at all costs.
4. Pets get agitated for air travel
For pets who find riding unpleasant, there is a huge chance that air travel will be a bad experience for them as well and will certainly become a much worse experience considering they are housed in cargo compartments. Certain breeds also have difficulty in breathing when it comes to flying in high altitude, so do your research and consult a professional as well.
5. GPS Tracking
GPS tracking is the most important thing to consider when traveling with your pet. Get a smart 3G GPS tracking device like Trackimo. This is best for pets when traveling because it has long-lasting battery life, and even comes with a mobile application which you can install on your phone for up-to-date and real-time notification on your pet's whereabouts.
At the end of the day, it's for you to decide whether you want to take your pet on a trip or not. But make sure you are responsible enough to tend to their needs and comfort while having fun with their company as well.
Watch the video below