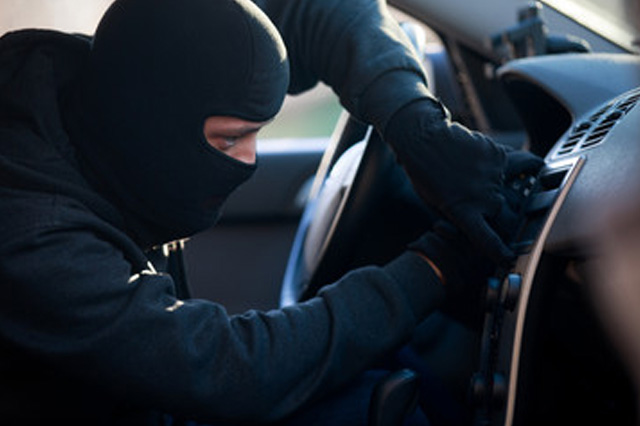 You want your stolen vehicle back? That's easy—only if your car is installed with GPS tracking device. The GPS technology is a popular option among car owners who want to protect their vehicle from thieves.
A car owner in Toronto, whose stolen vehicle was equipped with 3G GPS vehicle tracker, tried to stop the robber by ramming the getaway car but missed.
Scroll down for videos
Tracking Stolen Vehicle
Peter Tolias, president of Tolias Landscaping and Plowing company, accessed the location information of the stolen vehicle equipped with GPS tracker using his smartphone. He relayed the information to the Toronto local police and followed the thief ahead of the authorities.
According to Sgt. Tim Burrows of Toronto Police traffic services, incidents like this in which the owner ends up chasing his own vehicle is common. He discourages citizens from acting on their own and involving themselves in the pursuit as it will just put their own lives in jeopardy. But as the GPS technology becomes popular with car owners, the police predict the number of owner-chasing-thief incidents may increase.
Burrows said that pursuing a stolen vehicle is as risky as pursuing a drunk driver. He advises everyone to report the crime and just let them do their job.
He further added that no property, no matter how valuable, is worth risking a life.
Another incident of car theft occurred in Wichita Falls, Texas, wherein a police officer was hit by a stolen land Rover. The owner was able to trace his car with the help of a vehicle tracker placed in between car seats. Fortunately, the officer survived, suffering only two broken ribs while the suspected car thief was also injured after the police chased him and the car flipped.
The general manager of Tolias Landscaping and Plowing, Richard Eros, said that they use GPS tracker to deploy and monitor their truck fleet. He added that the tracking device is truly useful especially during the thieving incident.
A teacher from Calgary, Alberta, Dave Crooks almost regularly misplaced his iPhone in his house. In order to avoid completely losing it, he installed a GPS tracker on his device. One time, his phone was stolen together with his car keys and wallet. Thanks to the GPS device installed on his iPhone, he was able to trace it.
He immediately called 911. Using GPS tracking, Mr. Crooks provided real-time location updates to the officer in the police car. The suspect was traced to a church parking lot. Mr. Crook's phone was returned to him after just one hour.
These stories only confirm the effectiveness of GPS tracker when it comes to recovering stolen vehicles and other properties.
Watch the videos below