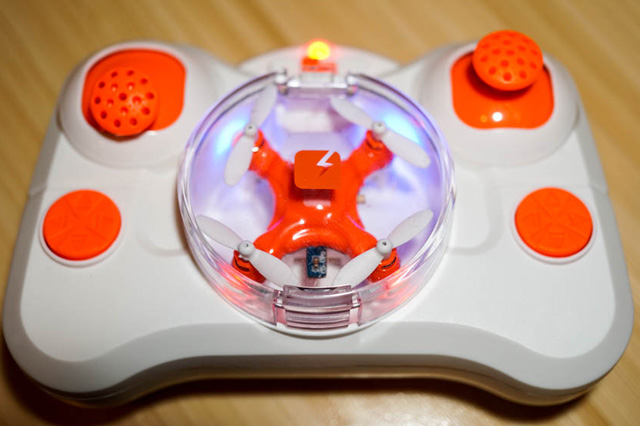 Drones have become a staple among hobbyists these days. Initially used by the military to carry out dangerous missions, these unmanned aerial vehicles have extended their use to the public and are now a common fixture when it comes to aerial photography and videography.
Drones have been constantly on the rise in the United States due to lenient laws on flying them. If you happen to be looking for one yourself, the list below features the best drones that are available in the market today.
See videos at the end
Skeye Pico Drone
Price: $49
The Skyeye Pico Drone has been tagged as the world's smallest drone, but don't downplay this drone just because of its size. This micro quadcopter can fly with premium accuracy and even hides a couple of tricks up its sleeve, including the ability to perform flips, spins, and even aerial dives. All these features are made possible with its 6-axis flight control system and gyroscope.
Drone flyers will get to fly this tiny daredevil at night as well. The Skyeye Pico Drone is equipped with LED lights allowing you to keep track of it in the dark. Praised for its portability and secure design, the Pico Drone is capable of flying for up to eight minutes and works up to 50 meters away.
UDI U818A
Price: $44.98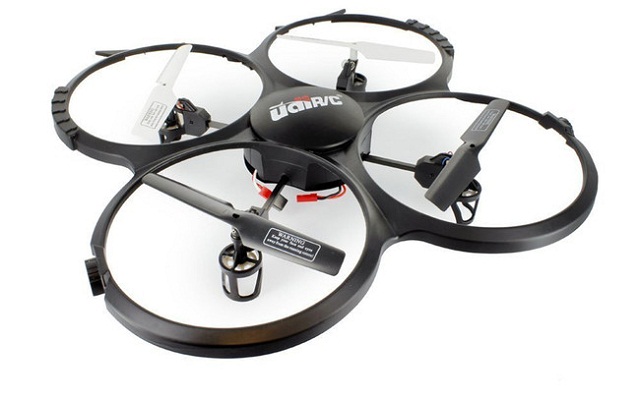 When it comes to a piloting a drone, even the most seasoned flyers know that it is never easy. Besides, nobody wants to crash a hundred-dollar toy on its maiden flight. With the UDI U818A, you won't have to worry about breaking your drone to smithereens if it crashes into the ground. Not only is it designed for beginners but it also aims to make flight control as simple as possible.
The design of the UDI U818A is minimalism at its best. The plastic frame is fitted around the rotors for protection and the electronics are fitted in a small area in the center of the drone. The 6-axis gyro with posture control prevents crashing and makes flying a lot easier.
Parrot Bebop
Price: $245.99
As one of Parrot's best drones, the Bebop is built for intermediate to professional drone users. It is small and lightweight while packed with superior capabilities. The Bebop has a tough interior but is easily repairable in case it eventually breaks. This quadcopter can be piloted with the use of a tablet or smartphone or with the optional Skycontroller.
One of the Bebop's most attractive features is its built-in 1080p camera that is capable of taking breathtaking aerial shots. Flying time runs up to 10 minutes and may travel against wind speeds reaching 24 mph.
Odyssey Toys Pocket Drone
Price: $95.90
This little quadcopter may look like an iPhone, but it is actually pretty impressive. The Odyssey Toys Pocket Drone is capable of being folded into a small rectangle that can be easily slipped inside a pocket. Its controller comes at fairly the same size, allowing you to conveniently bring the whole unit around.
Flying time runs for merely 6 to 8 minutes, which is pretty understandable considering its size. Users may enjoy the HD camera that can capture both video and images. Charging won't be much of a problem either, all you need to do is remove the battery and connect it directly to its USB charger.
Dromida Ominus FPV
Price: $109.99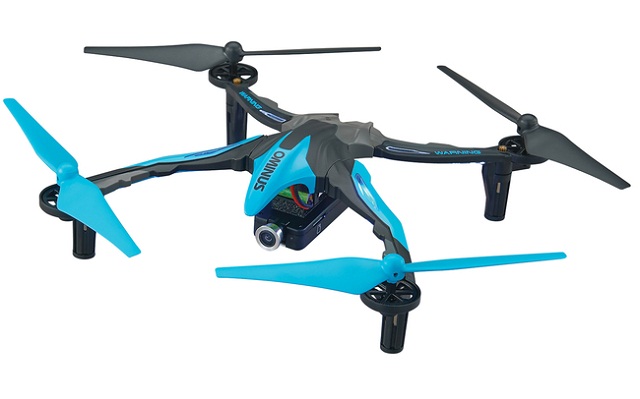 If you are looking for a great eye-in-the-sky experience, then the Ominus FPV is perfect for you. The drone offers an HD camera feed directly to your mobile, which will serve as the drone's controller as well. Users may store captured video or images onboard to share later or use its WiFi capabilities to stream them with friends.  All of this is made possible with the FPVCam app, which may be downloaded to compatible Android and iOS devices.
The Ominus FPV comes in four colors: red, yellow, green, and blue
Parrot AR.Drone 2.0 Power Edition Quadricopter
Price: $269.97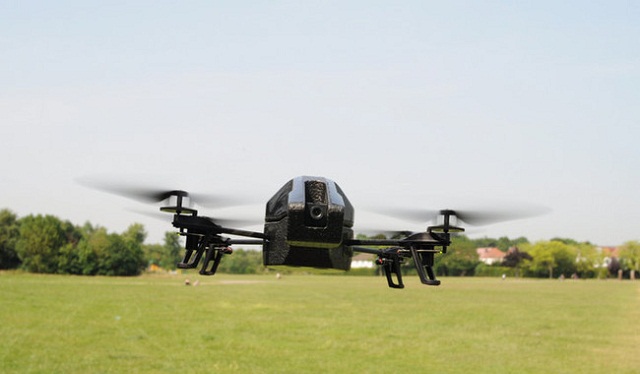 As one of the pioneers in the drone industry, it is only fitting for Parrot to develop the best hobby drones in the business. They made sure not to disappoint with its newest addition—the Parrot AR Drone 2.0 Power Edition Quadcopter. The Power Edition comes with a solid black color scheme with colored rotors and improved battery life that runs up to a staggering 36 minutes.
The Parrot AR Drone 2.0 is controlled using a WiFi powered application available for Android and iOS devices. This is convenient for a lot of drone flyers that have difficulty flying with a traditional RC controller. It still comes with the usual features such as landing, hovering, and automatic takeoff but has an additional 360-degree flip trick.
Despite all that's mentioned, hobbyists would agree that the real appeal of the Parrot is its ability to pull some tight maneuvers such as cornering and barrel rolls. So if you happen to be on the hunt for a quadcopter that is fast and easy to fly, then the Parrot AR Drone 2.0 is the best for you.
Click next page for more photos