The device
Trackimo Brief Description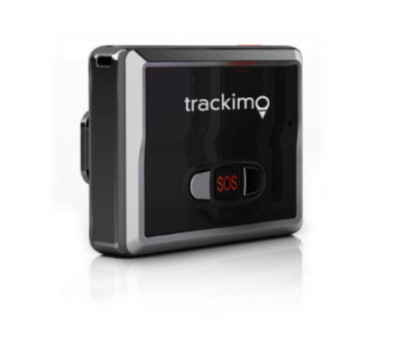 Accurate identification of a person's or object's position
Providing real-time information.
Global network coverage.
Simple and user friendly application.
Advanced GPS & GSM Technology
Small, lightweight, with long lasting battery.
With Emergency Notification (SOS button)
Easy charging through any USB port. It can be charged on the computer, in the car, in the mobile charger.
The user can define smart alarms through Trackimo app.
With high sensitivity GPS and utilizes cell tower location approximation when GPS is not available.
Historical Data and Privacy Policy
No need to buy SIM card. It is preinstalled on the device.
Trackimo's web and smartphone-based App provides a single point of contact for activation, settings, and simultaneous tracking of multiple devices. Using Trackimo App is very simple, easy and user-friendly. Trackimo App is accessed either through your computer or through your smartphone. The application is available in the app store as well as in android version. Also it allows users to view and handle multiple devices on a single map.
Smart Alarms: through the application the user can define to receive notifications if the device changes position or exceeds the speed limit initially set. The user receives alert via mail, SMS and app-notifications on the Smartphone.
Historical Data & Privacy: All the tracking history is stored and the user can drill down to any time period and view the history in multiple resolutions. However Trackimo follows national and international privacy standards and all tracking information belongs only to the authorized users! Users can fully manage the information by deleting or keeping the items they want.
Virtual Fences: the user can define zones in different locations on the map and receive alerts whenever the device comes close to or outside the predefined area.
Multiple Devices: the user can manage all Trackimo devices simultaneously through the application from his computer, his MAC, the tablet or the smartphone.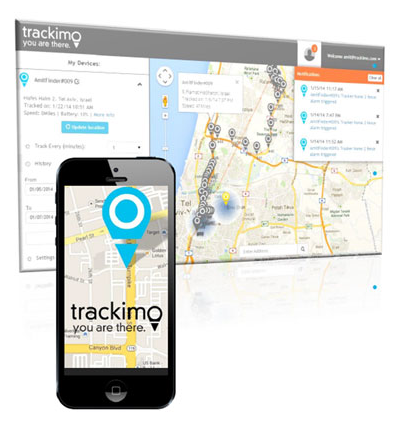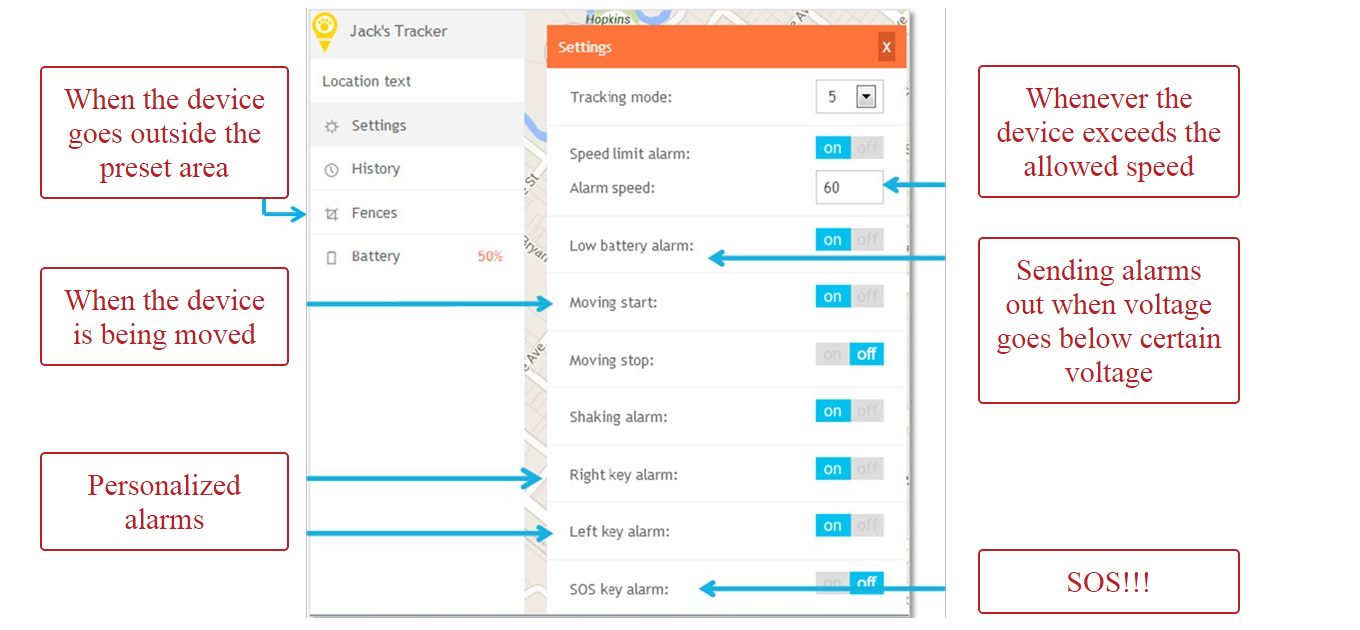 Set Notifications and Smart Alarms and stay close to your beloved ones! 
| | |
| --- | --- |
| Dimensions: | 47 x 40 mm x 17 mm (L x W x H) |
| Weight: | Approximately 42 g. |
| Active Battery time: | 48-72 hours (depends on phone network and other conditions) |
| Standby time: | 144 + hours (depends on phone network) |
| Warranty: | 2 years |
| | |
| --- | --- |
| Water Resistant: | Yes |
| USB Charger: | Micro USB Volts 500 ma |
| Microphone: | Yes |
| Accuracy: | <5 meters with clear sky |
| Service Storage: | Unlimited points capacity |