They said that the happiest days of a boat owner's life is "the day they buy the boat and the day they sell it." Most boat owners are people who love the sea and have deep pockets. That's because boats are expensive to buy and maintain. Even if you stop using your yacht, you still have to maintain it. The cost of upkeep, storage, and insurance is no joke.
Luckily, there are many individuals who also want to experience the life out in the sea but are not yet ready for the responsibility that comes with owning a boat. And this is an opportunity for you to make a profit and earn more than enough money to cover the maintenance of your prized possession. Rent your boat to them.
So what do you need to do so renters will choose your boat? Here are a few tips for you:
Scroll down for video
Be quick to respond
No matter how busy you are, always find a time to reply to potential renter's e-mail or phone call. A prompt reply shows that you are thrilled to let them use your yacht. It's also good to be available when renters check out your boat so if they have questions, you can answer them immediately—personally. Renters are likely to rent a boat to owners who are approachable.
Put up advanced scheduling and pricing
It's recommended to set up the price and the availability of your boat in advance to save everyone the hassle. Whether it's promos, discounts, when and how long a renter can use your boat, these information should be made available on your Web site so renters will know how soon and how often they can rent your yacht out. Renters are likely to avail of your service if there's efficiency and transparency in communication.
Avail of free publicity
Every entrepreneur needs to market their business, but marketing campaigns are expensive. However, there are what they call free publicity. You can ask your photographer or journalist friends to take a photo of your watercraft and feature your boat rental services in their newspaper or magazine columns. Social media is also another effective way to spread the awareness of your rental business. Post a high-quality photo or video of your boat along with a caption about your business, then share it to your family and friends.
Be different
Do something that would distinguish you from other boat owners. Something that would prompt your renters to spread a good word about their wonderful experience when they use your services. For example, let them borrow a selection of DVDs so they will have something to watch aboard your yacht or show up as a pirate if you're chartering your watercraft. Or send them off with a good-bye wave and be at the dock to welcome them when they return. A satisfied client is likely to share their happy experience to others and return.
Install GPS tracking device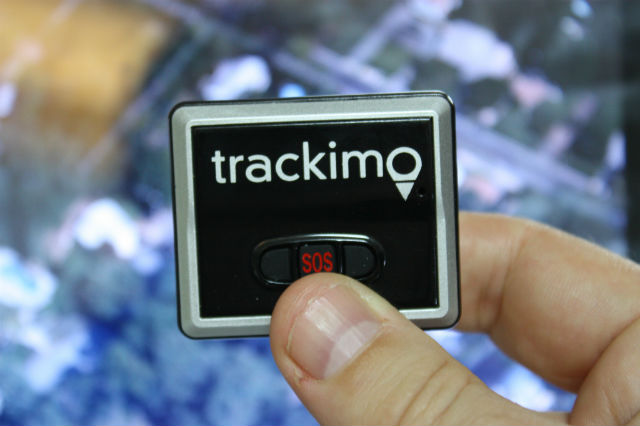 Setting up GPS tracking device on your boat benefits both the boat owner and the renters. Let's admit it, not all customers are good renters. It's easier for boat owners to let go they they know a customer will take care of his/her prized watercraft. What if the boat is not returned? What if they get lost in the sea? And on the customer's side, they want a boat that is safe.
A solution to this problem is to install Trackimo, a small GPS tracking unit that will ensure the owner the safety of both the yacht and its passengers. The zone alerts will be sent to the owner's smartphone in case the boat enters a restricted area. And  if the customers are lost or need assistance, they can press an emergency button on the boat for immediate help. It has real-time tracking feature that will allow the owner to locate the boat's location in case the boat doesn't show up on the dock on time.
Watch the video below