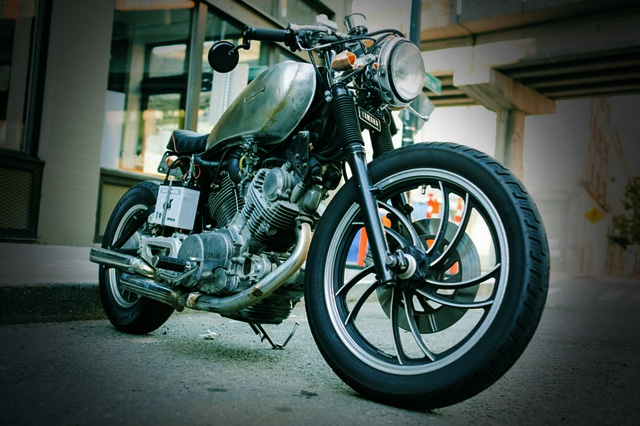 Popular and expensive brand or not, despite being locked in your garage, your motorcycle can still be snatched. Motorcycle theft is a huge problem in any country today. According to statistics, 192 motorcycles are stolen everyday and only 9% of them are successfully retrieved. In the UK, it's 21.69%. If your bike is one of the exotic types with expensive parts, then yours has a lower chance of recovery.
Scroll down for video
According to National Crime Intelligence Service or NCIS UK, it only takes about 20 seconds for thieves to snatch a motorcycle. Most of the crimes are executed in the city, and what's alarming is 80% of the stolen bikes are grabbed from the owner's own garage.
Expert motorbike thieves usually work in groups and target "easy steals" bike. They use van to pick up the bike and passersby will only see it as being repossessed, recovered by repair companies, or being transported by the owner to a truck. This method of stealing enables robbers to steal almost $4 million worth of bikes every month. Most of the bikes are ripped apart and the spare parts are sold. This is why expensive bicycle recovery is rare. This means owners have to invest in a more sophisticated anti-theft tool than what they are currently using.
Owners are usually left to find their stolen bicycle themselves because motorcycle theft is not a police priority. A GPS tracking device is useful when tracking the location of your bike.
The device will improve your chance of recovering your stolen bicycle on time before thieves can disassemble the parts. Although traditional anti-theft methods such as alarms and immobilizers tend to discourage thieves from taking your property, buying GPS tracker for your motorbike is a smart idea. Aside from its tracking capability, it also works as a theft protection device. Luckily, GPS security tracking for motorcycles has been made affordable and easy to use, a huge advantage for the motorcycle owners.
The GPS tracker looks simple on the outside but contains many great functionalities. You may even think of it as a necessity for all drivers. The device is appropriate in size, thus easy to hide.
How It Works
Features vary depending on the type of tracking device you use. But generally, the device is a tiny unit you can set up on your bicycle. To activate it, you need to visit the provider's Web site and log in. In the event your bike gets stolen, immediately turn on the device online to track your bike's location. If you are using Trackimo, you can do the following to activate your tracker:
Go to our Web site, www.trackimo.com, and click on Login.
Enter your e-mail ad and password, but if you are not yet registered, click Sign Up and fill in the information needed.
Check the inbox of the e-mail address you used and confirm the registration.
Go back to www.trackimo.com  and log in using your e-mail and password.
Click the orange-colored  Activate Device button or  look for the Activate Device Item from the drop-down menu at the top-right side and fill out the form.
Look for your device's seven-digit ID number found on the label attached to the bottom of the box or under the battery.
Use the number for your payment details or activation code.
Choose a nickname for your device.
Activate the device by pressing the SOS button for 4 seconds until it beeps.
Wait for the notification via e-mail.
Alerts and other notifications regarding the activities in your GPS will be sent to your mobile phone. Depending on what country you are in, there will be a particular GPS tracking system for you.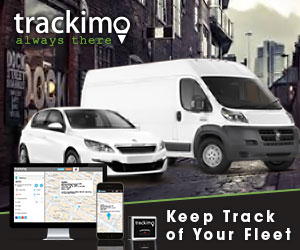 Another useful feature in many GPS tracking systems is the bike sensor that can detect a crash. It will notify the provider through their call center and they will try to contact you. If in their first attempt to get in touch with you, they are unsuccessful, they will give your exact location to EMS (emergency medical services). This is a useful feature particularly if you are into long-distance touring on your own, plus you can save on insurance fee. Most insurance providers offer premium discounts for vehicles installed with GPS tracking device!
There are many reported cases of motorcycle theft, but the police rarely take action because they prefer to run after murderers than chase after the one who stole your motorcycle. If you have a GPS tracking device, you can show to the police the exact location of your asset and ask for their assistance for its recovery. But in case they are "too busy," you can still find your bike on your own just like before.
For $399 up, excluding the additional yearly/monthly subscription fee, you can already buy a GPS tracking device—a small price to pay for the security of your prized motorcycle.
Other Important Features
It has other significant features including SMS or e-mail notifications for speeding, theft and motion alerts, geo-fencing, and real-time monitoring of location.
Watch the video below