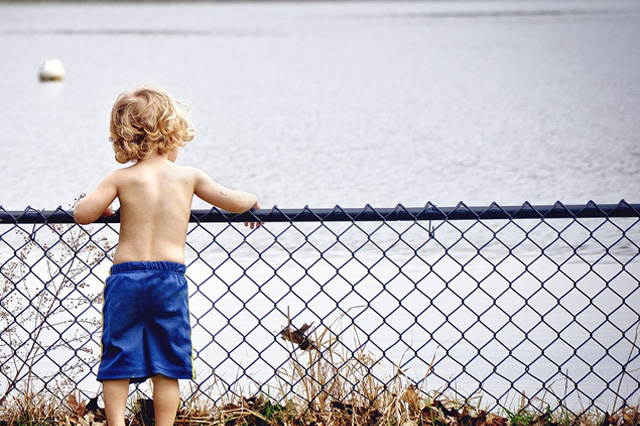 Children with special needs are prone to wandering. According to the CDC, autism spectrum disorders (ASD) affects 1 in 110 children in the United States, but experts have yet to determine how many among these numbers will actually wander. One thing is for sure: this type of behavior can lead them to potentially dangerous and even fatal situations. Their inability to communicate properly make the situation a nightmare for parents. So it is best to explore the best methods in ensuring their safety as even the most seasoned caregivers can lose sight of a child when he wanders off.
To prevent tragedies related to wandering while at home and in school, here are some helpful tips:
See videos at the end
Prevent wandering at home
1. Secure your home first
Parents may contact professional security companies to ensure that the home remains secure. You may also install home security alarm systems, locks that are high above a child's reach, door alarms, and even placing STOP signs at the exits will help.
2. GPS monitoring device
Look for reliable GPS monitoring devices that are lightweight and compact as a child can move around so much, making it fall off in the process. Trackimo comes in a small yet sturdy design with long-lasting batter life and an easy-to-use application. The Trackimo app includes a user-friendly map interface that can be viewed through a computer or mobile device. This will allow you to monitor your child's current location in real time and even set up a geo-fence. You will receive alerts if the subject goes beyond the perimeter.
3. Make sure they are wearing an ID with complete information
There are medical ID bracelets available that come with essential information like the emergency contact person, telephone number, and any of the child's needs (insulin shots for diabetic patients, asthma, etc.). Another option is a temporary tattoo, which contains the same information.
4. Teach your child safety skills like swimming
Teaching a child how to swim has numerous benefits, and lessons are practically available everywhere. This type of exercise have nothing but positive effects for children with autism as it serves as a social outlet to let go of stress, increase their attention span, and not to mention the numerous physical health benefits that come with swimming. It still should be put to mind that this eliminates the dangers of placing a child unsupervised in water, but it does give them an advantage during emergency situations.
Do note that this might trigger more wandering as the child develops an innate desire to be in the water. So make sure that pools are fenced and toys are removed when unused.
5. Inform the people around your neighborhood
Make sure your neighbors are aware of your child's special needs. Better yet, you may introduce them around so in case they spot your child wandering around unsupervised, they will not hesitate to contact you. Leaving a photograph will also be helpful.
Click next page for more photos