Car theft is a huge problem in the United States and in many countries around the world. You didn't buy a car just to have it stolen, right? So you take every precautionary measure you know to prevent crooks from taking your vehicle. From using alarms system, immobilizing devices to using GPS tracking, anything that can lower the odds of having your vehicle stolen. Whatever device you choose to install in your vehicle, as long as it's effective and your pocket can afford it, go for it!
Scroll down for videos

Alarm System
Most modern vehicles are now equipped with car-alarm system. If you are still driving a mid-90s vehicle, it's wise to get one that has car-alarm sticker. This anti-theft measure, though old, still works most of the time because nobody wants to steal a screaming car. The blinking warning light will also deter robbers from going after your car.
When potential car thieves see your car alarm sticker, it may be enough for them to abort their plan to mess with your car. So place your sticker in conspicuous areas like car windows.
When shopping for a car alarm, look for models that would fit your vehicle and your budget:
Active car alarms
This is the alarm that needs activation. The advantage of this type of alarm is it can be customized. You can activate or disable other features depending on your preference.
Passive car alarm
This kind of alarm is automatic. As soon as you lock your car, the alarm and all its features will be automatically activated. The drawback of the passive alarm is you can't choose what features you want to come it with. Your car will not be opened unless you have the correct key.
You can choose between silent and audible car alarm. In case of theft, silent alarm only alerts the owner, while audible alarms can be heard by everyone within the neighborhood. Every one will know if someone is trying to get your car.
To install the alarm, you may bring your car to a reliable mechanic or electronic shop and have it set up properly. If you have the skill and tools, you may install the alarm yourself.
GPS Tracking Technology
Another way to protect your vehicle from car thieves is to install GPS tracking device such as Trackimo in your car. Like a CCTV camera, you can keep an eye on your vehicle 24/7 using the device, but unlike the security camera, you can still monitor your vehicle even if you're out of the view. An alert will also be sent to your computer or smartphone if the device detects any movement while you're not in the car. If it is stolen, you can immediately contact the authorities, the device installed in the vehicle will provide its current location for quick and easy recovery of the vehicle.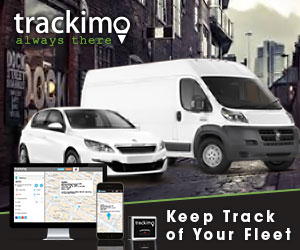 The GPS tracking device may cost a bit higher compared to other anti-theft mechanisms, but it's definitely worth the price.
Choosing the right GPS tracking service
Always compare each device's features and look for the brand that fit your budget and with functions similar to what you need for your vehicle. Pick the tracking system that will allow you to determine your vehicle's whereabouts from any devices, like for example your smartphone.
Most modern vehicles today have built-in GPS tracking system, though some have limited functions. Check the integrated GPS tracking system in your car if it has some anti-theft functions you can use. It can save you from buying unnecessary devices.
Installing a tracking system
Once you have picked a particular tracking unit brand to use, consult the brand's representative and ask about what you have to do to set up the device in your vehicle. Some companies offer free installation while others install it for a fee. Setting up the system often includes registration of the device and vehicle's VIN in the National Crime Information Center database, which is accessible by the federal states' local law enforcement units throughout the country.
Best Locking Device
This may not be the most effective anti-theft device, but a steering wheel lock will complement the existing security features of your car. They can smash your car's window and break in but they can't get away immediately if the steering wheel has been disabled, making it impossible to drive. The potential thieves' struggle to remove this device can buy you enough time until the authorities arrive.
After you buy The Club, you can immediately set it up, just follow the instruction included in the box. Make sure that the one you bought is the right size. Lock your steering wheel before you place the device at the center.
The tool is made of two pieces of metals with two hooks. Pull the metal until the hook is at the end of the rim, as well as the other end. You may notice it's a bit loose but don't worry about it.  To fasten the device onto the steering wheel, you slide the metal out until the hook on each side is fitted firmly around the helm. You lock it using the provided key. The long handle will prevent the steering wheel from moving.
You don't have to worry about the device making a scratch on your helm. Most clubs are covered with rubberized coating, preventing the metals from damaging your car. Choose also a club with bright colors such as yellow so it will be visible from the outside. Its presence can intimidate other potential car thieves. if they see that you car is equipped with such device, they may give it a rest.
But to make sure that you have done the job of locking your steering wheel correctly, it is recommended that you visit a reliable mechanic near your area.
A portable steering wheel lock is a good option so you can bring it with you anywhere you go. The device may not stop the thieves from targeting your vehicle, but it will certainly prevent them from driving away with your car.
Watch the videos below