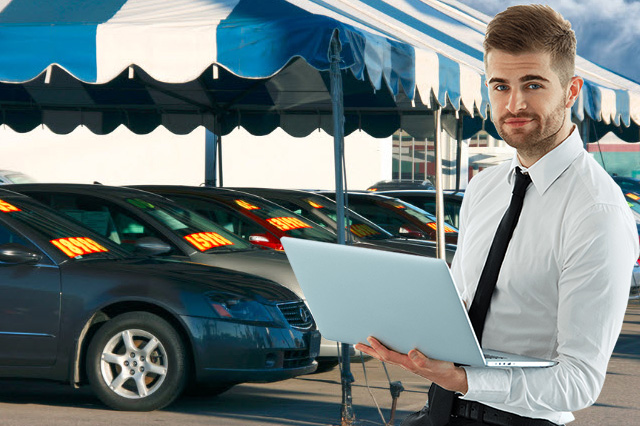 Car dealers are familiar with GPS vehicle tracking and they used to use it to protect and boost their profits. It allows them to increase sales by saying yes to more buyers, keeping customers on track with their payments, and if necessary, ensures that vehicles are recovered quickly.
Scroll down for video
However, that is not the only advantage that car dealers get with GPS.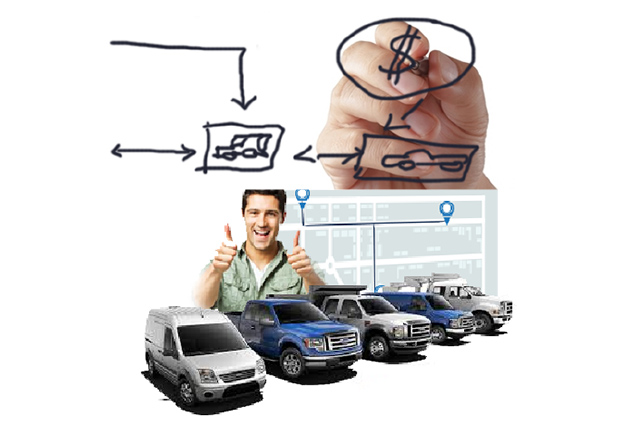 Vehicle tracking is not just about protecting vehicles after they drove off the lot. With the right provider, GPS tracking can also have a huge benefit on dealerships, especially when, with the right provider, it allows you to effectively and efficiently manage your inventory.
The key areas for vehicle tracking are most advantageous in sales and service, lot security, and finances:
Sales and Service
GPS tracking allows for one to find a vehicle in seconds, so when a customer comes in, wanting to test-drive a vehicle, there's no wondering where it is on your lot or if it's out for a test drive. You will be able to get your customer behind the wheel quickly, keep the sales process in motion, and even cut some lag time that could cause a buyer to back out.
Use trackers to reserve a vehicle when a customer calls or emails. There is also a way to ensure that the vehicle battery hasn't gone dead and if it's ready for a test drive.
Improved Lot Security
As far as security is concerned, cameras and lot lights are left on at night, but car dealerships still somehow become target of theft. According to the FBI, over 721,000 motor vehicles were stolen in 2012— and there are a lot of news stories to back it up.
Inventories protected by GPS Trackers don't go missing for long as the right trackers make recovery fast and painless, so you can just open your tracking app to look up the missing vehicle in your lot or fleet, which you can locate in real time.
Handling Finances
In tightening your security and eliminating write-offs, you can save big on insurance. The fewer claims your insurance company has to pay out, the lower your rate will be. By having vehicle tracker devices, you can negotiate for lower rates from the get-go, a truly worthy investment that pays off for your dealership.
Your savings can be passed along to customers and subprime buyers. Insurance companies  offer lower rates for consumers with GPS trackers in their vehicles. The ability to find a vehicle cuts the chances of write-offs that even banks and financing companies often provide better rates once trackers are installed. These perks make it easier to close deals once you tell customers about having trackers installed in their car systems.
With these in mind, GPS tracking can be beneficial to dealerships—it's just a matter of finding the right providers.
Trackimo, for instance, have smart alerts and worldwide coverage that help you keep track of the fleet of cars in your dealership. It has a fleet tracking system that makes location access easier and has real-time tracking that will ensure your car safety for a low annual cost that won't hurt your pocket.
 Watch the video below