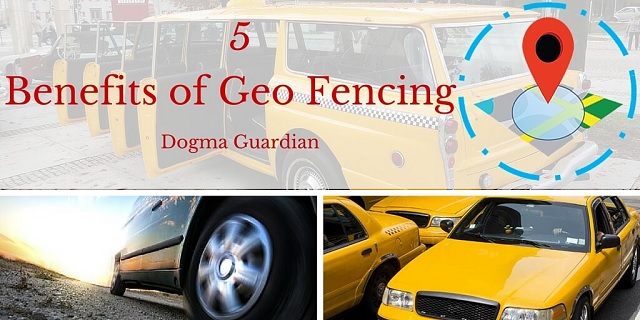 Many GPS or fleet management systems have incorporated geo-fencing features, and it has continued to play an essential part in the development of GPS technology.
Geo-fencing is done by setting virtual perimeters on your device's map. These are created for specific purpose: to monitor and record exit and entry points within the fenced area, as well as the time spent in those zones.
Geo-fencing technology has allowed fleet managers to monitor if the fleet is following their own customized routes. This makes the business process run more smoothly and effectively while keeping all the company assets safe within a set perimeter. In turn, this helps the company cut on budget costs.
Scroll down for the video
Trackimo is a leading GPS tracking service that offers a geo-fence feature to help monitor your fleet. Users can create, modify, and delete their virtual fence according to their own preference. A notification will be delivered to dispatchers or fleet managers if the target vehicle leaves the perimeter.
The list below discusses the different benefits your company can get from geo-fencing.
1. Prevent drivers from using the vehicle for personal use
Some drivers have a tendency to use the company's vehicle for personal use. With geo-fencing, fleet managers can check if their trucks are idle for long periods or if they are being used excessively.
2. Ensure safety
Knowing the whereabouts of your fleet at all times means that dispatchers can check if they are adhering to safety standards. This can also help fleet managers contact drivers and send help immediately in case of an emergency.
3. Track resources and reduce theft
To ensure customer satisfaction, a company needs to see to it that their fleet drivers arrive to the job site on time. With geo-fencing, you can receive alerts on when a truck leaves a job site and the time they arrive to their next destination. You will no longer need to utilize time sheets, with this, you can easily oversee where your trucks are during work hours.
Stolen equipment may be recovered quickly with geo-fencing as well, since it serves as an alarm system that notifies you when perimeters are crossed.
4. Save on expenses
Companies can count on geo-fencing feature when it comes to creating shorter routes while avoiding bumper-to-bumper traffic. As a result, the company can cut down fuel and maintenance costs.
Geo-fencing may be useful in cutting insurance costs as well. Because geo-fencing is known to prevent costs for damaged equipment or lawsuits from vehicular accidents, insurance companies will decrease premiums.
5. Report updates
Geo-fencing technology allows fleet managers to update their reports complete with time stamps and validations. These reports can be compiled to be used as basis for end-of-the-day evaluations for the driver and to think of more effective methods in delivering goods to your clients.
GPS tracking system has been helping companies operate a hassle-free business, and its geo-fencing feature is just one of the many reasons you should start using this too. To learn more about Trackimo, visit our Trackimo page.
Watch the video below