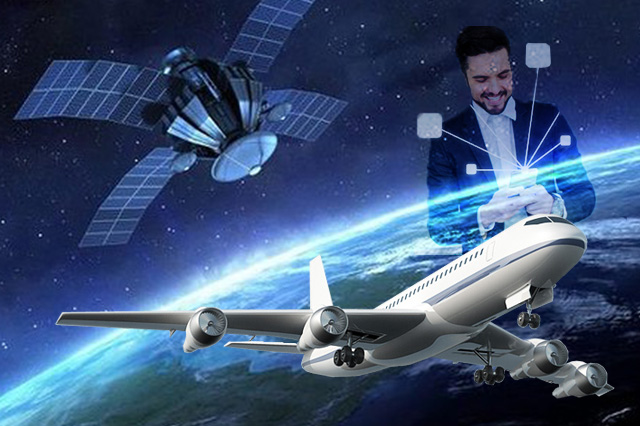 Transportation delays, security issues, and spoiled or lost cargo can disrupt the distribution process of today's global supply chain. In air transport, for instance, cargo travels past airports, airlines, ground handlers, and may cross ocean, creating plenty of possibilities for problems to occur.
These transport modes have benefits of GPS tracking to improve risk and mitigation strategies to reduce disruption in their supply chains—and air transport recently began to experience said benefits. Major commercial airlines, for instance, have already begun to evaluate and approve the use of these devices for cargo shipments.
Scroll down for video
The most precious cargo travel via airlines, like tissue samples, pharmaceuticals, organs for transplant, and replacement machine parts. Before real-time tracking was made available, and before cellular networks made use of them, many critical incidents at the airport remain unnoticed until after a flight schedule has departed—without the ability to respond to critical shipment care, supply chain partners will find costs to be expensive.
However, with the safe use of devices that have been approved on aircraft and other transportation providers, logistics can track cargo location and environmental condition of the goods from airport to airport across the globe. The information transfer and recovery time for cargo is now becoming a rapid process, and resolution comes faster, sometimes in as little as 30 minutes' time.
Flight Test
Brussels Airport announced in July 2012 the beginning of a 15-month cellular GPS tracking project for shippers, airlines, freight forwarders, and airport personnel. The goal is not to focus on data collection to to identify accountability in case procedures break down; instead, it is done so to improve quality service levels.
Airports and airlines are all looking forward to better cellular tracking technology as this reduces the risks and costs while improving quality of service. Other technologies, such as RFID, had been tested and deployed in certain situations but were not proven to be a global solution that can be deployed worldwide.
RFID technologies require a reader infrastructure, have limited geographical visibility, and will need a high capital outlay, not to mention that deployment is time-consuming. With cellular technology, however, global carriers like AT&T can avoid unnecessary investments for infrastructure and can stick with what is already proven and ready to use.
Cleared for Takeoff
When preparing to ship cargo that contains GPS and sensor-based devices, remember to consult with the airline operator to ensure that your device is approved for use. The information is usually accessible via the airline's Web site or cargo personnel.
FAA regulations state that deeming a portable electronic device safe for use in an aircraft is at the discretion of the operator. In January 2013, the Federal Aviation Committee formed an advisory rule-making committee to explore the PEDs in flight. The said committee consists of FAA members, aircraft manufacturers, airline operators, pilot and flight attendant representatives, electronic device manufacturers, the FCC, and even the Consumer Electronics Association.
The use of wireless devices is gaining momentum in air transportation—3G GPS tracking devices like Trackimo included. The ability to track and manage these high-value cargo more efficiently and with the assistance of real-time cellular technology and sensor-based logistics is only the beginning.
Watch the video below