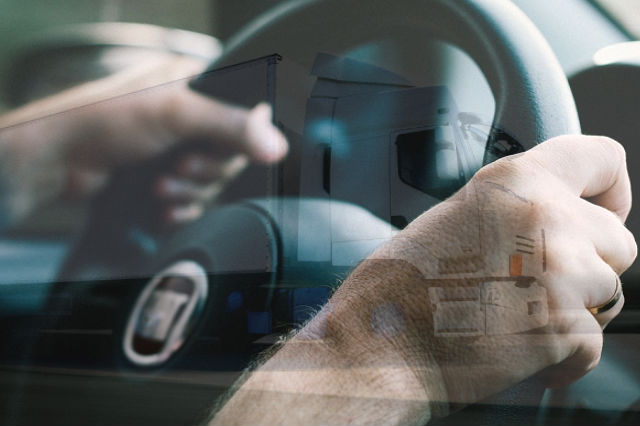 Companies that involve a series of fleets entrust their assets to employees. To make sure that both the vehicle and drivers are safe throughout operations, companies entrust safety policies through written documentation. It generally includes stressing out how important safety is to the business and the sanctions, if they fail to comply with the policy stated.
Scroll down for video
An extensive driver policy should be able to establish the driver's expectations, accident procedures, and their overall safety. Everything from the driver's liability to the insurance coverage should be considered as well. To give companies an idea on what should be indicated in a fleet and driver safety policy, take a look at the following points.
1. Discuss the purpose of the policy
Clearly state where the driver policy applies to (use of personal vehicles, company owned vehicles, etc.) and how negligence of this will affect the company. List everything you expect of the driver, what his behavior is and attitude behind the wheel.
2. Specify the driver's guidelines and requirements
In this part, explain the requirements when it comes to handling the fleet such as a driver's license and a good driving record. See to it that this part of the policy thoroughly explains the rules and regulations the driver must follow, such as avoiding the use of mobile phone, driving under the influence, and smoking inside the vehicle.
3. Explain what they should do in case of emergency
For traffic violations or accidents, state the process on whom the drivers need to report to first and how these situations will be investigated. Same thing goes for emergency situations.
4. Provide the necessary general information
Everything from the steps to follow in case the vehicle breaks down, crossing borders, inspection, and even fueling should be indicated here.
5. Inform them of the consequences of violating the rules
State the different sanctions that apply for each minor or major violations, as well as the warnings before possible termination.
Don't forget to inform your employee that the company has installed a GPS tracking system on the fleet so the driver is aware that he is being monitored. GPS tracking technology happens to be one of the most cost-effective methods businesses use to monitor their fleet and make sure that their assets remain protected.
Trackimo is the leading 3G GPS device in the market that gives dispatchers real-time access to their subjects. This allows employers to keep track of their drivers and to see to it that they follow the rules set in the safety policy.
Watch the video below