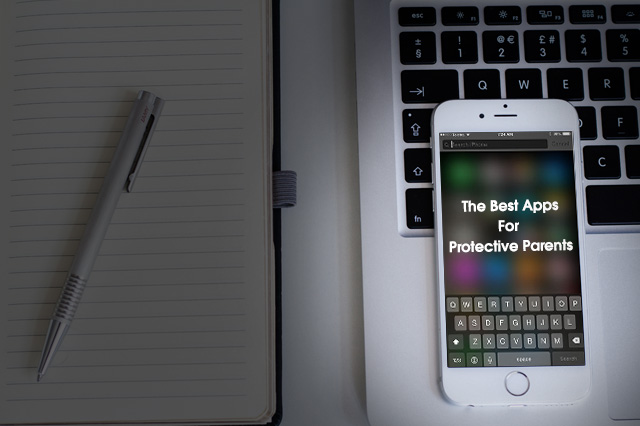 Parents always feel the need to know where their children are at all times. If you're one, then you know the feeling—no matter how old children get, a mother and father always worry. Of course, there is no way to control where older teens go, but if you could, you would always want to monitor their safety, especially those who may be too young or too fragile to be able to take care of themselves.
If you're one of those mothers who can't keep still if you don't know where your kids are or are a parent long enough to know that kids are not always trustworthy, there are a few apps that can help give you peace of mind. Check them out:
See videos at the end
Lassy Project
Every minute counts when it comes to missing children. The Lassy Project's goal is to minimize the amount of time it takes to set out an alert for a child who has gone missing. Unlike the Amber Alert, the Lassy Project provides an image of the child and a real-time map that shows the coordinates of his or her last known location, working in seconds, not in hours—and alerts people in the immediate area.
Download Lassy Project on iTunes
Download Lassy Project on Android Market
Find My Kids—Footprints
This app uses GPS in real time and helps you keep track of your child and automatically locate him with the help of his phone. When traveling alone, you can also confirm that he is at a specific destination; or if he's with friends, they can confirm their locations to each other.
To ensure safety, location information is never shared with anyone else other than those who have permission to see it, and data is also saved for later review. The app is free, but parents need to purchase a subscription for the tracking feature.
Download Find My Kids—Footprints on iTunes
FBI Child ID
Created by the Federal Bureau of Investigation (FBI) itself, the app allows parents to store their children's photos as well as basic information such as height, weight, hair and eye color, and age for quick access in case he or she ever goes missing. The information is stored on the iPhone and until it is needed for the authorities.
Among the notable features of this app include safety tips, checklists for what to do in case your child goes missing, and shortcuts for 911 or the National Center for Missing and Exploited Children. Parents will also have access to e-mail the necessary info immediately to law enforcement agencies in case something bad occurs.
Download FBI Child ID on iTunes
iEmergency ICE Family PRO
In Case of Emergency (ICE) is an app that allows parents to store important data for family and friends. The information for the full version can include allergies, prescriptions, medical conditions, and even each person's diagnostician and hospital information, including health insurance, and just in case, even attorney contacts.
The idea is to put all the necessary data you need to access in an easy-to-find place for emergency situations. A free version is also available; however, it only allows for parents to store up to three profiles with a limited amount of information.
Download iEmergency ICE Family PRO on iTunes
Family Tracker
Aptly named, this tracker does not only track your kids but your entire family. It can keep tabs on anyone, but only if the other accepts the one-time tracking request. The app uses a built-in messaging system that is separate from the standard SMS messaging, allowing you to contact family members and see if they received and read your messages. You even have the capability of getting your kids' attention by setting their devices to play a "loud, annoying siren."
For every device you wish to track, however, you need to buy the app separately, although an optional subscription service is available to view and export GPS data.
Download Family Tracker on iTunes
Download Family Tracker on Android Market
Sex Offenders Search
Moving in a new neighborhood can be a challenge, especially if you have tiny tots who could fall prey to a sex offender who may be living across the street from you. However, with the National Sex Offender Registry app, you only need to activate your phone's GPS and search offenders by name, address, or zip code. The results will then be displayed on an interactive map, just click on a location for more details, like photos, names, addresses, and even a list of offenses.
Download Sex Offenders Search on iTunes
Download Sex Offenders Search on Android Market
Food Additives 2: Free
If your child has a known food allergy, the app allows you to search for unhealthy additives. The free version contains information on many of these unhealthy ingredients, but a full version of the app has over 450-plus additives, which can be sorted by name, risk level, symptoms, and even diet. The database is stored on your phone for easy access, even offline.
Download Food Additives 2: Free on iTunes
Baby Monitor HD
This is considered as the "next generation baby monitor" and the camera/video app allows you to keep tabs on your baby's crib. Other features include password-protected audio and video, audio alerts, and even an infrared night mode but can only work with specific cameras (Y-Cam and WiFi Baby).
To ensure compatibility, check WiFiBaby.com and SunshineApps.com before purchasing the Baby Monitor HD.
Download Baby Monitor HD on iTunes
iCam – Webcam Video Streaming
The app has been featured on a few shows like Today, CNN, and Good Morning America. This made waves in media because the app allows you to watch live video feeds from any room in your house through your smartphone, if your room has computers and webcams compatible with the app's software. The developer Web site has full instructions of use and a short list of cameras that it cannot support for you to check before you start downloading.
Download iCam—Webcam Video Streaming on iTunes
Download iCam—Webcam Video Streaming on Android Market
Alarm.com
House alarms are necessary, especially these days when danger lurks in every corner. Get real security system with mobile monitoring. Arm or disarm your alarm system remotely, control your light sources, and even watch live and recorded videos through installed cameras.
Parents can get alerts about the happenings inside the house. Once your children arrive home from school, you will have a way of knowing what they are actually doing during their time off. For instance, you can check whether or not they are poking around in places that they shouldn't, like the medicine or liquor cabinet, or if someone changed the thermostat, or left the garage door open.
A subscription is required for the service, and the app works with certain hardware. The pricing of the app varies, depending on the specific services you are looking into; however, there are  different services available from retailers—the company does not allow direct selling to the general public. Learn more from their official Web site for details.
Download Alarm.com on Android Market
SecuraFone
There are some apps that can help you locate your children, and there are others that ensure vehicle safety. The app can help you track your kids' driving speed, and the app's SecuraFences feature sends you notifications if your child goes beyond a designated geographic area.
Parents can view up to 90 days worth of data using the Web site to call a "breadcrumb trail" and access the reports that include addresses and alerts sent by the app—all done in background of your smartphone via GPS. But take note that a monthly subscription fee is required.
Download SecuraFone on Android Market
Watch the videos below