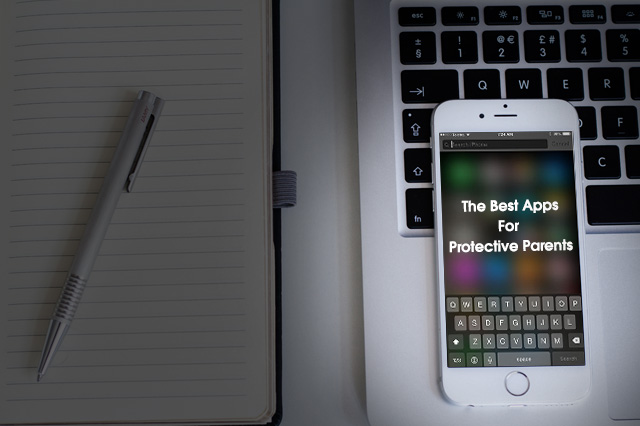 Parents always feel the need to know where their children are at all times. If you're one, then you know the feeling—no matter how old children get, a mother and father always worry. Of course, there is no way to control where older teens go, but if you could, you would always want to monitor their safety, especially those who may be too young or too fragile to be able to take care of themselves.
If you're one of those mothers who can't keep still if you don't know where your kids are or are a parent long enough to know that kids are not always trustworthy, there are a few apps that can help give you peace of mind. Check them out:
See videos at the end
Lassy Project
Every minute counts when it comes to missing children. The Lassy Project's goal is to minimize the amount of time it takes to set out an alert for a child who has gone missing. Unlike the Amber Alert, the Lassy Project provides an image of the child and a real-time map that shows the coordinates of his or her last known location, working in seconds, not in hours—and alerts people in the immediate area.
Download Lassy Project on iTunes
Download Lassy Project on Android Market
Find My Kids—Footprints
This app uses GPS in real time and helps you keep track of your child and automatically locate him with the help of his phone. When traveling alone, you can also confirm that he is at a specific destination; or if he's with friends, they can confirm their locations to each other.
To ensure safety, location information is never shared with anyone else other than those who have permission to see it, and data is also saved for later review. The app is free, but parents need to purchase a subscription for the tracking feature.
Download Find My Kids—Footprints on iTunes
FBI Child ID
Created by the Federal Bureau of Investigation (FBI) itself, the app allows parents to store their children's photos as well as basic information such as height, weight, hair and eye color, and age for quick access in case he or she ever goes missing. The information is stored on the iPhone and until it is needed for the authorities.
Among the notable features of this app include safety tips, checklists for what to do in case your child goes missing, and shortcuts for 911 or the National Center for Missing and Exploited Children. Parents will also have access to e-mail the necessary info immediately to law enforcement agencies in case something bad occurs.
Download FBI Child ID on iTunes
iEmergency ICE Family PRO
In Case of Emergency (ICE) is an app that allows parents to store important data for family and friends. The information for the full version can include allergies, prescriptions, medical conditions, and even each person's diagnostician and hospital information, including health insurance, and just in case, even attorney contacts.
The idea is to put all the necessary data you need to access in an easy-to-find place for emergency situations. A free version is also available; however, it only allows for parents to store up to three profiles with a limited amount of information.
Download iEmergency ICE Family PRO on iTunes
Family Tracker
Aptly named, this tracker does not only track your kids but your entire family. It can keep tabs on anyone, but only if the other accepts the one-time tracking request. The app uses a built-in messaging system that is separate from the standard SMS messaging, allowing you to contact family members and see if they received and read your messages. You even have the capability of getting your kids' attention by setting their devices to play a "loud, annoying siren."
For every device you wish to track, however, you need to buy the app separately, although an optional subscription service is available to view and export GPS data.
Download Family Tracker on iTunes
Download Family Tracker on Android Market
Sex Offenders Search
Moving in a new neighborhood can be a challenge, especially if you have tiny tots who could fall prey to a sex offender who may be living across the street from you. However, with the National Sex Offender Registry app, you only need to activate your phone's GPS and search offenders by name, address, or zip code. The results will then be displayed on an interactive map, just click on a location for more details, like photos, names, addresses, and even a list of offenses.
Download Sex Offenders Search on iTunes
Download Sex Offenders Search on Android Market
Click next page for more photos